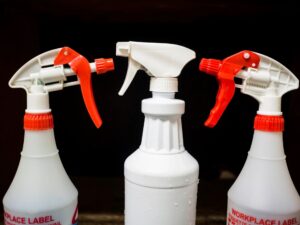 As you are already well aware Governor Newsom has declared a Stay at Home order statewide. With this order, there is a section identifying Critical Infrastructure Sectors. Please see the link for all secors included.
https://www.cisa.gov/commercial-facilities-sector
AFS GROUP is classified in this category, therefore AFS employees are able to continue to travel back and forth to work and to facilities to perform their duties. We have supplied all employees with a facial mask and require them to be worn while working outside of their vehicle. We have supplied all employees with hand sanitizers, gloves and industrial strengthen disinfectants. We have reviewed stringent disinfecting measures with each employee and are applying them as appropriate on all jobs. We are also practicing social distancing and minimizing trips to purchase supplies by bulk ordering and distributing at our centralized yard. We will continue to stay current with the ever evolving changes helping keep our employees and customers as safe as possible. AFS will follow all safety standards set forth by our state and listed on the www.covid19.ca.gov site.
We know times are uncertain and difficult for many, we will continue to work diligently to provide safe and clean streets, Homeowners Associations, Shopping Centers, Industrial Parks, and facilities. As a small business every single customer is important to us and we take pride in delivering a quality and cost effective service. We appreciate the years of continued business and pledge to work side by side to get through this difficult time. If we can assist you or increase the sterilization efforts or frequency in any way please let us know.
From the AFS Group family to yours we hope for continued health and better days in the near future. We pray for those effected and their families everyday. We believe it is through shared diligence and faith that we will get through this together.